Getting the full potential out of Salesforce.com & increasing sales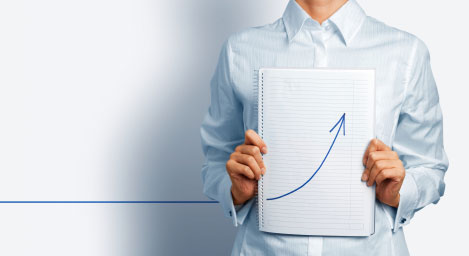 Lindab, an international manufacturing company specializing in ventilation, building components and buildings, was using MS Dynamics AX for their customer and inventory. The US department was still on MS Dynamics AX 3.0 - left behind with an older version and an ERP solution extremely customized. Having researched for a suitable CRM system, the company favored salesforce.com, but there was a missing link to connect their ERP with their CRM. Speaking to many vendors non of them seemed to have a solution in connecting MS Dynamics AX with salesforce.com. Searching for a solution on the Appexchange they discovered RapidiOnline.
Super quick implementation within 2 days
Already at the initial contact RapidiOnline was extremely nice and helpful. Michael took his time (even though it was pretty late for him) to listen to the challenges we faced and assured us that this could be done in approx. 2 days. We at Lindab USA were kind of giggleling and thinking "yeahr – right Dude", but we decided to give it a go and arranged a demo, got convinced and signed the agreement with RapidiOnline. Returing from the weekend we were certainly not dissapointed. We signed the contract on friday and had our data over by monday morning. That is remarkable! , says John Bender IT Manager at Lindab USA.
Delivering what's promised
RapidiOnline really lives up to what they promise. RapidiOnline is one of the few companies that are able to deliver what they say – on time and with great professionalism. All the other vendors out there, just don't have the competencies to deliver such an integration between salesforce.com and MS Dynamics AX.
Critical Business Data always available from anywhere
With integration we now have a complete list of all our items on stock and they can see what inventory is coming in. We can see orders, invoices and ledger entries. Furthermore we have an overview of the sales and payment history of each account available inside salesforce.com. Having all this information right there available to us from anywhere at any time, we now know straight away what we can deliver, which saves us a lot of time and effort.
Not only are they experts in data integration, but RapidiOnline also has a high expertise in understanding our business processes.

Stephen Griffin, VP of Finance at Lindab USA
Pre-built solutions: Jump-start your integration project
The fact that the integration solutions on RapidiOnline are pre-configured with the most commen integration scenarios is a huge advantage and time saver for us as a customer. It allows you to jump-start your integration project, as the most common integration points are already mapped for you. You might say that RapidiOnline has done the homework for you when considering the relevant business processes tied to the integration. Once you have determined what to transfer it is just a matter of enabling them and you are up and running.
Automatic initial data transfer
Having just become a salesforce.com customer we needed of course to populate our salesforce.com instance with our data from AX. All the other vendors we talked to told us to type in the data manually. Hearing that we almost gave up on it as we have a hughes amount of data, but luckily RapidiOnline assured us that it was possible to populate our salesforce.com automatically. And so they did. This has been a major win for us, is it has saved us so much time in getting the data into the system and also reassuring the correctness and accurateness of the data.
100% User Adoption of SFDC instantly
Once we saw the data coming from AX into salesforce.com we had instant user adoption of the CRM system, which was very important to us. Now the sales people have instant access to their real critical data. Before they had to request data via emails from the AX people to get the needed information. Now their data is just at their fingertips from within salesforce.com
Committed customer service
I would definitely recommend RapidiOnline. The people at RapidiOnline are incredibly committed to their customers. The people engage themselves with you and take their time to understand your needs and challenges. The customer service is great and the follow up is there. The Salesforce/AX integration solution works just like plug-and-play. Once it was setup it reasons seamlessly in the background. We as a customer barely didn't have to do anything. RapidiOnline has made such a big difference to our company and has opened more doors for future projects. We very much regard RapidiOnline as our strategic partner.
The people at RapidiOnline are incredibly committed to their customers. They engage themselves with you and take their time to understand your needs and challenges.

John Bender, IT Director at Lindab USA