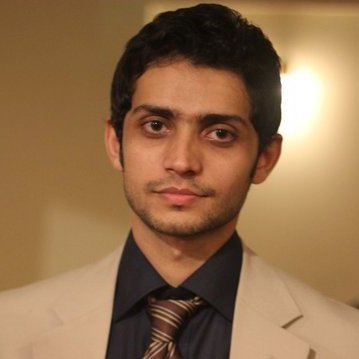 A very warm welcome to our new employee Ali Ibrahim.
Ali is a graduate of the National University of Computer and Emerging Sciences (BS)i Lahore, Pakistan and was among the top 10 percentile of the BS (Computer Sciences) class. His Specialities are in ruby on rails application development, project management, client-communication and front-end/back-end development & design.
As a Ruby on Rails (ROR) Senior Developer at RapidiOnline, he specializes in designing, coding and implementing on the RapidiOnline Interface and makes sure the configuration interface is performable and user-friendly.
Prior to joining RapidiOnline, he was a ROR Developer and Co-founder at D3velopers - a web/mobile development freelancing group founded by a team of passionate and enthusiastic web professionals. As a co-founder he was managing services based client projects. Furthermore he designed and developed web applications using Ruby on Rails and other web technologies.
Ali is a very dynamic and hard-working guy, who will find a solution to the problem no matter what. He has won various Awards and has effective communications skills in English, Urdu, Hindu and Arabic. In his sparetime Ali likes to go sight-seeing and discovering new places.
View Ali's Linkedin Profile
Connect with Ali on Twitter