Great news regarding our MS Dynamics NAV Integration: We are happy to announce that we now have support for using the MS Dynamics NAV 2013 WebServices. This mean we will now able to integrate your MS Dynamics NAV 2013 with other systems such as salesforce.com CRM, other MS Dynamics NAV databases etc.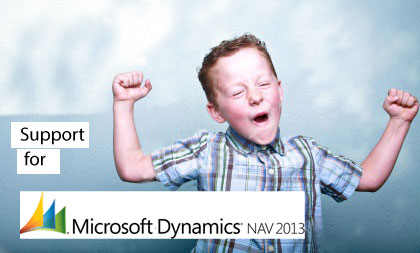 We support read and writing data to MS Dynamics NAV 2013 using web services.
We support web services enabled by publishing a Page object in NAV 2013. In this way you can easily insert data in NAV 2013 in a consistent way and be sure that all validations are run when data is inserted.
You can find some more documentation here:
MS Dynamics NAV Web Services
Blog post you might find interesting: How to access MS Dynamics NAV