RapidiOnline OEM Partner Program
OEM Partners - The OEM relationship is ideal for organizations that require a Standard Integration Platform, to supplement existing product lines or services.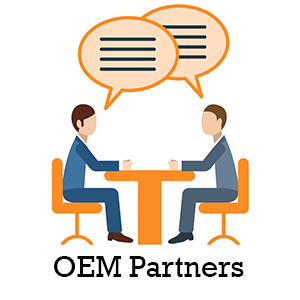 OEM Partners leverage the RapidiOnline technology across:
Warehouse Management & Distribution: 3PL / 4PL Line-card; integration services.

Transportation & Logistics: Location based services providers, Field Service software developers

B2B / B2C Enterprise Software Developers: Retail, CPG, Customer Price Quote (CPQ), etc.
Based on the foundation of our Business Partner tier, RapidiOnline will work with the OEM candidate company to tailor a specific agreement focused on ensuring maximum market exposure and revenue potential.