Salesforce.com - Microsoft Dynamics AX Integration
The Solution:
RapidiOnline is a cloud integration company with over 25+ years of success helping businesses all over the world achieve more with their enterprise technologies with our robust, flexible, scalable integration platform for Salesforce.com and other CRM | ERP solutions such as Microsoft Dynamics.
Our Salesforce.com solutions include template configurations for Microsoft Dynamics AX, NAV, and GP – solutions that can be implemented 'as is' or customized to meet the exact specifications of integration projects of any size, scope and scale in a time-efficient and cost-effective manner.
Our Microsoft Dynamics AX Solution for Salesforce.com: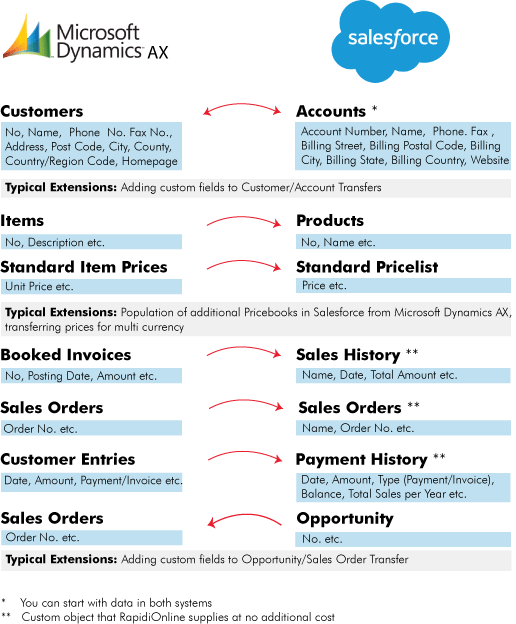 Available in: Multiple Versions, SaaS/Subscription Model.