Customer service is or should be a priority of all business leaders. Excellence in customer service is a key to long term commercial success.
However, achieving outstanding customer service might be easier said than done. This article will investigate why and how customer service can change the course of your company's success. It will then show how spotless customer service is dependent on accurate, high quality customer data.
Finally, this article will explain how data integration, and in particular CRM ERP integration can secure the required customer data quality.


What is excellent customer service?
Customer service refers to all the activities and services provided by companies to their customers to ensure their full satisfaction. Customer service always has a long term purpose and companies usually aim at retaining customers. Companies invite them indirectly to buy again and again.
Excellent customer service refers to going the extra mile to make customers not just satisfied but happy. It excompasses a great customer service experience throughout the customer journey. This means spotless interactions from the first visit on a website to the timely and pleasant delivery of the service or product.
Customer satisfaction has become so important for people that some companies have specialized in tracking it. For example, companies like CSE UK have specialized in providing customer service excellence accreditations.
In a similar manner, companies like TrustPilot have specialized in rating the customer experience of businesses worldwide. The ecommerce market is becoming a predominant form of business. As a result, people turn to these customer service excellence measures to evaluate service and product providers.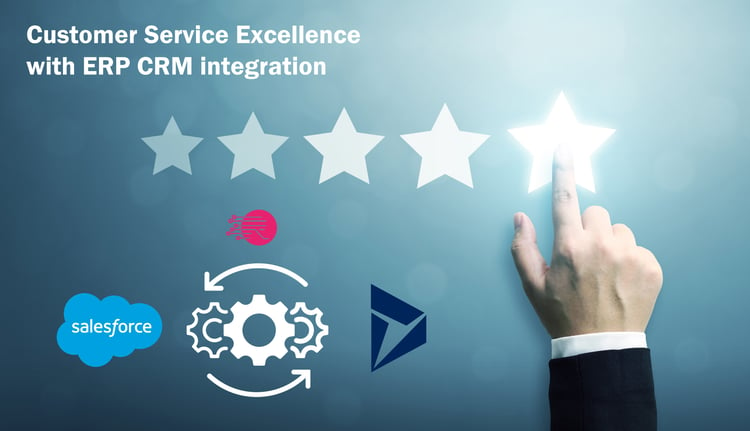 Why is excellent customer service vital?
With the above in mind, customer service has become a vital indicator for any business worldwide. Improving customer satisfaction through excellent customer service has become a must-do.
Reviews are a significant measure. They can be done in a matter of seconds and shared instantly on social media platforms. This gives them a reach like never before. Poor reviews can therefore do significant harm in a matter of days.
This is therefore important for all companies to strive to deliver rewarding customer experiences throughout the customer journey.
Customer service is a very effective way to support your business's sales efforts:
Customer service is a supporting pillar for your brand. Excellent customer service must be a part of your company image. To do that, you must anchor positive and rewarding interactions with customers every step of the way.
Customer service is a foot in the door for new marketing and sales opportunities. According to SmallBizGenius,

customers prefer brands that offer proactive customer service

.
Customer service activities are a gold mine of valuable customer feedback on a company's services and products. This information should be collected, analyzed and used for further improvement.
Customer service is a business's ability to control what is said about their brand.
Eventually, customer service is a first step towards improved commercial operations. Its main purpose and result is increased sales.
Thanks to excellent customer service, companies can influence and improve the customer lifetime value (CLV). This is an incredibly important tool for long term commercial strategies.
There are many good reasons why companies should have a strong focus on customer service excellence. This is why so many companies fight to achieve good results.


Excellent customer data, excellent customer service
The more you know your customers, the easier it is to satisfy them. Today, it has become a lot easier for businesses to collect data about customers. Systems like Enterprise Resource Planning (ERP) or Customer Relationship Management (CRM) have become a reliable source of customer data.
But this data is of no use if it is only meant to be stored in data warehouses. The collected data is only valuable if it is put at work. It is vital to collect and combine data in order to analyze it and use it in business operations.
Having top quality customer data can give your staff the information they need to answer your customers' requests. Even better, it gives them the opportunity to be a step ahead and offer new products or services.
Most companies worldwide have now implemented both a CRM and an ERP system. These tools can only help fully if they are not implemented as disconnected systems. They should be integrated to allow data to flow between them without constraints.
With a CRM ERP integration, the same data is available in both systems. Your staff is given one unified view of your customers. They can therefore all make aligned decisions to increase customer satisfaction and their commercial performance.
There are many ways to integrate systems and a lot has happened since the early days of ETL (Extract, Transform and Load). There are many data integration tools available. Companies have a large variety of solutions to choose between.
Horizontal integration, vertical integration or star integration: there are many choices to make. And there are many tools to integrate various source systems.
How do you then choose the most relevant data integration tool for your organization? Can a simple, off-the-shelf data integration system do the job? What you really need is to give your staff access to accurate customer data across systems. You want to allow them to provide excellent customer service.
This is what the Ken Blanchard Companies experienced from integrating their CRM and ERP systems using RapidiOnline.
Excellent customer service with point to point integration
The Ken Blanchard Companies is a US-based global leader in management training. The company believes that everyone deserves to have a great manager. They have been training millions of the world's best managers for more than 35 years.
The Ken Blanchard Companies strive to provide their clients with the best experience possible. In order to do that, they needed to be able to analyze customer interaction and data throughout the customer lifecycle.
With an ERP (Microsoft Dynamics NAV) and a CRM (salesforce.com) in place, they believed that integrating these two systems would keep them from losing any of the customer data.
The Ken Blanchard Companies had two key concerns when looking for a way to connect Microsoft Dynamics NAV with salesforce.com:
Older system version: They were worried about having an older version of Microsoft Dynamics NAV to integrate with. RapidiOnline can integrate to versions of Microsoft Dynamics NAV as old as 3.56. In addition, when they are ready to upgrade to a new version of the solution, RapidiOnline will keep on supporting their ERP system.



Limit customization: They wanted a solution that could work "off-the-shelf" – and RapidiOnline was the perfect match. RapidiOnline comes out of the box with pre-configured transfers. This kind of point to point integration allows companies to hit the ground running when integrating their solutions.

"A lot of the other systems we looked at required a lot more custom programming in order to get the data synced properly. And you know anything that we can get off the shelf that runs and that needs as little of our time is really ideal.

We have a very small IT department supporting a very large global organization, so we really need to have robust systems that integrate directly and that don't need a lot of care and maintenance on our end and can run autonomously."

Eric Clay, IT Director at The Ken Blanchard Companies.