Connect Your Stores with Central Administration
Connect retail and financial management across a multi-store network with integration to e.g. Microsoft Dynamics NAV.
Improving store operations using critical transaction data
RapidiOnline's Data Integration Solutions help retailers improve the customer shopping experience with real time visibility of transaction data. It allows you to streamline operations and reduce operational costs in order to share data between applications.
As there are 199 stores you can imagine there are a lot of data – about 1 million records - going back and forward every day between each store and the central head quarter. Information about e.g. products, prices, special offers, campaigns, employees etc. has to be up-to-date in each store and the head quarter. We needed all that information to be managed and transferred in an efficient and secure way.

Lars Ruben Hansen, IT Executive at Rema 1000
Using RapidiOnline for Retail
This advanced visibility can allow you to take advantage of best practices at the store level in order to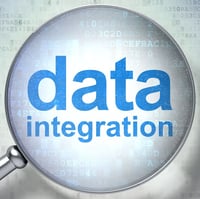 help shorten product replenishment times

maintain suitable product assortment

monitor the effectiveness of marketing promotions

be able to respond rapidly to sales results or changes in competitors' pricing
For example, our Data Integration Solutions can be utilized to synchronize prices to quickly and easily synchronize price changes across the store by distributing price information from the POS to other applications, enabling you to respond rapidly to sales results or changes in competitors' pricing. Additionally, customer relationship management data from the enterprise can be made available at the point of sale, helping you deliver improved customer service with consumer-targeted POS initiatives.