You have selected Salesforce to complement your Microsoft Dynamics ERP and get rid of old, disconnected processes. You are ready to get it implemented, or you might even have implemented it. Top management's ambitions and expectations are sky high. They simply cannot wait to reap the benefits of their investment. This leaves a lot of pressure on your shoulders, because you know better! You know that unless you convince your salespeople to use the system, your chances of success are fairly thin: if it becomes a database that nobody wants to update and maintain, it will be a wasted investment.
Secure sky high Salesforce user adoption
This means that user adoption should be on top of your priority list now. How do you make it happen? I like to recommend these 4 measures to ensure high user adoption:
Integrate Salesforce and Microsoft Dynamics as early as possible. A Salesforce - Microsoft Dynamics integration will secure accurate and always updated information in both systems. That by itself will give your sales people a good reason for using your new CRM system. We are often asked when the two systems should be integrated and frankly, the answer is: as soon as possible! It is our experience that you will get the highest user adoption by integrating the two systems before you start using Salesforce.com. This way, you will be able to perform user training with actual data – making the training more tangible, effective and fueling discussion about how to perform critical tasks. And as soon as the training is over, they will be fully capable and ready to start working with it. Our customers have experienced up to 100% user-adoption by using this approach.
Make them better sales people. Breaking your salespeople's inefficient working habits in Outlook or spreadsheets is not going to happen unless you show them that they can use the system to work faster, be more effective and achieve better results. Speak to their pain points - starting with time. Show them how you can reduce time not spent on core activities. Show them how to make their cumbersome tasks easier, less troublesome, and more productive. If you can get salespeople to be more motivated, they'll be more effective. Remind them that the primary purpose of CRM is to allow them to achieve more, not to track and check how they use their time. Though it's clear if a sales persons data are incomplete, because reports are based on CRM data. This is also a driving force in adoption.
Involve them in the process as early as possible. Make sure salespeople are a part of the process from the beginning, though not necessarily every stage of the project. Define key users early and make sure to collect their needs, involve them in defining the ideal processes, in the planning and the testing of the solution. Then you will avoid having sales people who say: I wasn't part of the decision-making process, I want to do my work the way I always have.
Adjust or customize – but only when necessary. Listen to and analyze salespeople's wishes and challenges. Motivate them by giving them functionality that solves their key pain points. This could mean adding new functionality or twisting existing functionality to match their needs. Add inpidual scorecards – not as an HR tracking tool, but as a performance- coaching mechanism that will help them reach their goals. I am not saying that you should do heavy customizations, but sometimes small twists or additions can resolve your sales reps' top pains and help you win them.

In short, if you focus on salespeople's needs, and involve them early, you are off to a good start. Add to this an integration between Salesforce and your Microsoft Dynamics ERP (preferably as early as possible) and you will reach sky high user adoption and satisfaction, ensuring the success of your implementation project. Download the below case studies if you would like to understand concretely how our customers have benefited from it.
About the author
Henning Lund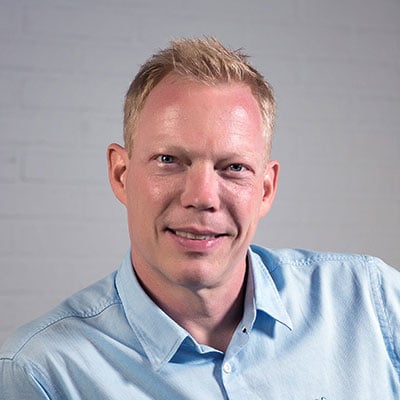 With over 25 years' experience in strategically propelling businesses forward, Henning is considered a business development entrepreneur with a passion for transforming businesses, sales and marketing operations through out-of-the-box thinking, concepts building and process automation to improve overall performance and scalability.