Microsoft Dynamics GP (formerly known as the Great Plains ERP solution) is widely used and its installed base is spready out throughout many countries in the world. Companies using Dynamics GP often need a CRM system to support their sales and marketing efforts and optimize customer relationships and business processes.
Some turn to Microsoft's CRM offering (today present in Microsoft Dynamics 365, formerly Dynamics CRM") while others might look towards other "best-of-breed" CRM solutions such as Salesforce. Regardless of the ERP system selected, they must consider the best way to perform a Microsoft Dynamics GP integration. This article will help you understand how to select the most appropriate data integration solution for your business.
What is Great Plains Software?
Unless you have been in the software industry for the past 20 to 30 years, it is likely that you are confused about naming conventions. What is Great Plains Software? How does it relate to Microsoft Great Plains? Is it the same as Microsoft Dynamics GP?

Great Plains Software was an American software company located in Fargo North Dakota. The original Great Plains accounting software was release in 1991, under the name "Dynamics". In 2000, Microsoft announced its decision to enter the business solutions market and the acquisition of Great Plains Software.

Great Plains was in fact the first acquisition performed by Microsoft in this area. It would soon be followed by the purchase of Solomon Software and Navision Software.

Microsoft further developed the original Great Plains accounting software. In the years after the acquisition, it was renamed to Microsoft Business Solution - Great Plains and lately Microsoft Dynamics GP.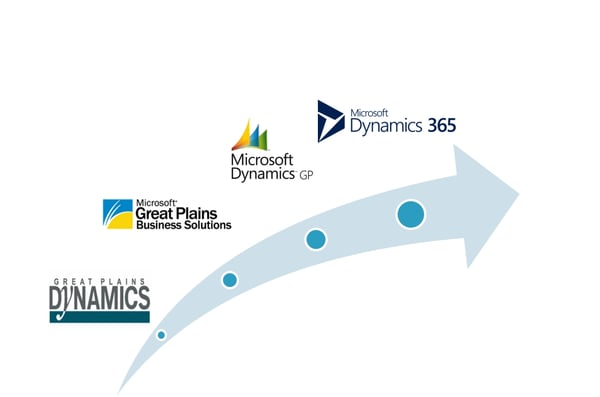 Microsoft Dynamics GP Overview
Today, Microsoft Dynamics GP is more than a simple accounting software solution. GP is a complete ERP solution that incudes:
financial management
supply chain management, inventory and operations
sales and service, field service
human resources, payroll
business intelligence and reporting.
Microsoft Dynamics GP is a good enterprise resource management system. It can help support and streamline most of a company's business processes. It is a part of the Microsoft Dynamics ERP offering.

Recently, Microsoft gathered the best of Microsoft Dynamics NAV and AX into the Microsoft ERP flagship offering (Microsoft Dynamics 365 ERP). This has left a doubt as to the future of Microsoft Dynamics GP and Dynamics SL. But Microsoft has not announced the death of the solution, and with its large installed base it will be around for a while.

You might be interested in migrating from Microsoft Dynamics GP to Microsoft Dynamics 365 (Business Central or Finance & Operations). In this case, many data integration solutions like RapidiOnline can support you regardless of the Microsoft Dynamics ERP solution you are using.


How to integrate with Great Plains (Microsoft Dynamics GP)
If you are using Microsoft Dynamics GP as your Enterprise Resource Planning (ERP) System, chances are that you need an additional CRM system to cover the needs of your sales and marketing staff. This is quite common.
Dynamics GP Integration Manager
Integrating data between two systems is not always easy and it is important to understand how the systems work. To help integration with GP, Microsoft offers "Integration Manager", a tool/ application that can help you import data into GP. It is a simple tool that allows people to extract data from an external DB and bring it in GP. No programming skills are required to use the Integration Manager.

While Integration Manager can help you solve simple integration scenarios (one way into GP), it has its limitations. It will not give you a ready to use two-way integration between Dynamics GP and your Salesforce.
Dynamics GP Web Services
The Web Services for Microsoft Dynamics GP are another way to integrate with the Microsoft ERP solution. Basically, the web service provides access to accounting documents in GP, such as vendors, customers, accounts, sales documents, purchase documents, receivables documents, payable documents and G/L documents.

However, configuration and addition of new transfers using the GP Web Services might not be as easy and straightforward as with other pre-configured Microsoft Dynamics GP - Salesforce data integration solutions such as RapidiOnline.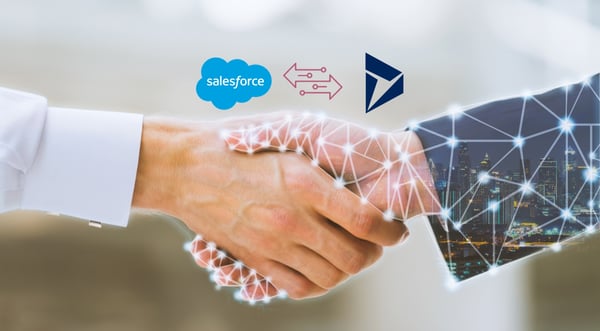 Salesforce - Great Plains integration best practices
If you wish to integrate Salesforce with your Microsoft Dynamics GP (or Great Plains) ERP solution, it is important to know which data you want to transfer between the two systems. Do you need to transfer account information? Contact information? Most likely, you will need to transfer order information, but will you also need quotes? Will you also need product and price information?

When you have defined which data to transfer, you will have to decide whether the transfer should be one way or bi-directional. These are serious considerations that can take a long time for most organizations.

Rapidi A/S has gathered best practices based on many years experience integrating GP with Salesforce. Usually, the overview of data transfers between the two systems looks like this: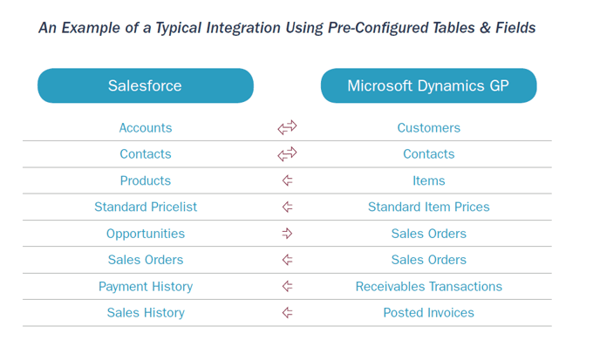 Best solution to integrate Salesforce with Great Plains
Preconfigured data integration solutions like RapidiOnline will help you define the data to be transferred. Rapidi has developed its Salesforce - Microsoft Dynamics GP integration solution based on best practices and years of experience. Customers throughout the world are using the RapidiOnline integration and can testify about its benefits.

Should you need more information about the integration or should you wish to see how it works, feel free to get in touch with us.