Too often, data integration has been associated with complex, slow and frustrating projects, with delays and scary learning and deployment curves.
Is complex data integration a curse or can it easily be avoided? Data integration projects should be easy and fast. Data integration solutions should be seamless and robust.
Think of Google, Facebook and iTunes. Now, think of data integration. These are two very different worlds? The former are consumer apps, amazingly easy to use. They let you get started in no time, so that you instantly become productive.
Data integration does not have the reputation to be plug-and-play. It will never be as easy to download and install as Facebook.
The wealth and variety of data collected by companies will always bring a certain level of complexity to a data integration project. If you wish to integrate complex systems, you probably do not expect a plug and play process.
This article will investigate how you can simplify data integration projects and which system integration solutions are the easiest to use.
GET THE BEST START ON YOUR DATA INTEGRATION PROJECT
In the past few years, data integration has become a hot topic for the top management of many enterprises. Because companies collect more and more data from different sources, combining data has become a priority.
Data integration is a must for companies with multiple business applications. There are multiple integration strategies to prevent having silos of data that cannot be used in a useful and meaningful way.
The system integration trend has been boosted by the rise of big data, data hubs, data warehouses and business intelligence. It is not enough to collect many different types of data from various data sources. It is even more important to be able to consolidate, combine, run queries and analyze this data to get the most out of it.
Integrating ERP (for example Microsoft Dynamics AX) and CRM (for example Salesforce) can bring significant benefits to your company. However, getting started with a system integration project can be a risky road. Many things can cause the failure of data integration projects.
To get the smoother project, you need to carefully evaluate the different types of data integration tools. Before beginning your project, analyze your systems environment and the implications of the data integration project.
Identify why you are initiating this project. Focus on the benefits that you want to gain from the integration and the problems you wish to solve.
Analyze the systems that you wish to integrate. Gain a good understanding of the solutions you wish to integrate, in particular each entity that you would like to sync.
Establish a thought-through list of stakeholders. All the relevant people must be involved in your project – all that level, whether they have a direct interest in the project (users) or indirect (internal sponsor) and from the beginning.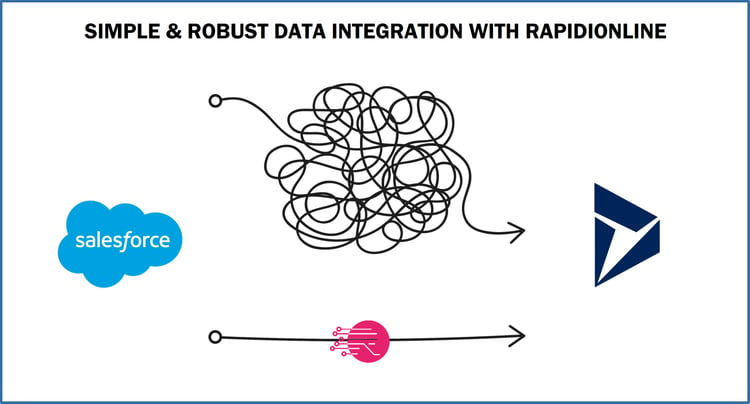 AVOID OVERCOMPLICATING YOUR PROJECT
A good starting point is to focus on simplifying your project as much as it is possible. It is very natural to start by including all data in your scope. This is a common but nonetheless very dangerous trap.
It is vital for the success of your project to identify the data that you NEED to synchronize between systems and stick to it. Failing to integrate data for a specific purpose, will put your project at risk.
Huge and complex system integration project and inevitably expensive. They risk leaving you with an even bigger data repository that no one can (or want to) work with.
Big Data has made increasing amounts of data available to companies. Trying to consolidate too much data from too many complex original sources can be overwhelming and in most cases is not necessary.
In a similar manner, many think that they need real time integration, while it can be simpler and less expensive to settle for synchronization every 5 minutes or even hourly.


SECURE AND ROBUST SYSTEM INTEGRATION
System integration does not have to be a nightmare. Many data integration platforms are fast, user-friendly, and robust. RapidiOnline, for example, can solve your data integration requirements in a fast and secure way.
RapidiOnline uses a RapidiConnector that resides in your on premise network. It connects outbound to the central RapidiOnline Service and enables two-way communication between RapidiOnline and your legacy systems.
Thanks to this simple data integration method, you do not need to make any changes to your network or firewalls. No inbound connections are made and no inbound ports have to be opened in your firewall.
It is an optimal way to protect your internal systems.


SUPER-SIMPLIFY DATA INTEGRATION WITH PRE-CONFIGURED TEMPLATES
RapidiOnline has taken the benefits of data integration platforms a step further by offering out-of-the-box pre-configured data integration solutions. These pro-configured templates allow you to get started with your data integration project super-fast.
Because it is pre-configured you spend less time on logistics and implementation – which is more efficient and cost-effective. The pre-built integration solution contains the most common integration points.
If this is not enough, it is very easy to create additional transfers or customizations.
To sum it all up, data integration does not have to be a hard task. RapidiOnline changes everything by delivering something closer to a consumer app experience. It is a simple data integration tool that puts the business user in total control.