Data is information, and information is knowledge. Fast and effective access to data has become crucial. By giving employees accurate and trustworthy data, effective data management can give companies a tremendous competitive advantage. But how do you secure that all relevant employees get access to the data they need in a distributed environment?
Take for example a retail chain with a central ERP system at headquarters and up to hundreds retail stores each having their own solution. How do you ensure that all entities are up-to-date and share the same, accurate information in order to make informed decision? Can you make sure that all transactions created locally are registered centrally?
Data replication is the solution
What is data replication? Basically and to simplify, it is the action of copying data from one location to another. In the case of the retail chain, a replication solution is ideal to keep products and pricing up-to-date in the stores while registering all transactions (for example purchase orders) at headquarters level.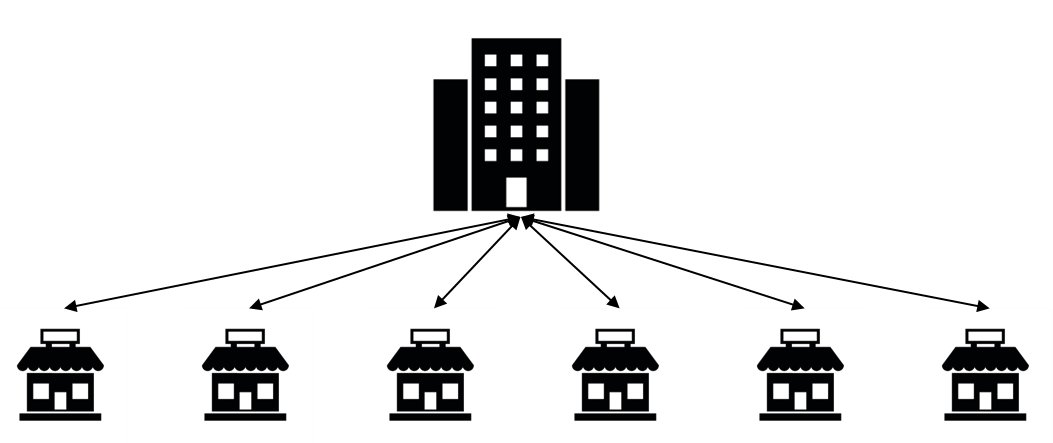 Data replication is also a popular solution for companies that are using one central server and have employees working remotely from a laptop – for example salespeople or technicians. It can also be used by companies that have a central server at headquarters and various sites (for example production sites), each with their own local server.
Data replication – secure, fast and easy
Most people considering data integration or data replication solution are faced to the same questions or concerns: Isn't it expensive? Will it work? Will it put my data at risk ? There are many approaches to data replication. For example, we have developed our data replication tool ( Replicator for Microsoft Dynamics ) to deliver, fast, easy, secure and reliable data replication based on the following:
Secure : All data transmissions are SSL encrypted, keeping your data safe.
Fast and easy to install : Our solution is on-demand with a web 2.0 based setup and configuration. Our connector can be installed in and configured in less than 10 minutes. It runs in the background as a local Windows service. No need for fixed IP address and no need to open your firewall.
Get started with data replication in 7 easy steps
We are often asked what "fast and easy" means. It can be narrowed down to 7 easy steps:
STEP 1 : Sign up to MyRapidi .
STEP 2 : Download and install the RapidiConnector.
STEP 3 : Log on to the source and target systems via MyRapidi.
STEP 4 : Click on Read Design. You will then get access to all tables and fields in your systems, including customizations.
STEP 5 : Start mapping. You can choose to map all fields in a table or only some of them.
STEP 6 : Decide how often you want the transfers to run.
STEP 7 : Do an initial data sync, and you are good to go.
Many companies use data replication to safely, fast and easily transfer data throughout their entire retail chain, thereby improving their business processes and sales routines. Another more and more current use of data replication is for disaster recovery (i.e. to have copies of your data that are up to date in the event of a disaster) or as a "safety net" when upgrading systems (allowing you, for example, to have two Microsoft Dynamics NAV systems running in parallel while upgrading).