Successful businesses all have one thing in common. They can function and make their decisions based on accurate, always up-to-date data.
But, depending on the kind of business you are in, access to high quality data can be a challenge. If you are heading a retail chain in a distributed environment, you might have dozens or hundreds of distributors or stores in many countries.
If each of our stores has their own ERP database, you need to move and consolidate data between them and your headquarters. This consolidation of data is crucial to the success of your business.
This article investigates why and how the retail industry can benefit tremendously from having a data replication solution. Then, it shows how a supermarket chain has implemented the RapidiReplicator to solve their data replication challenges.
What is data replication in the retail industry?
In the computing environment, data replication is the process of copying and storing data in more than one location. Simply, it means replicating data from a database from one server to another. The purpose is to share data between users and avoid data loss, data redundancy and data inconsistencies.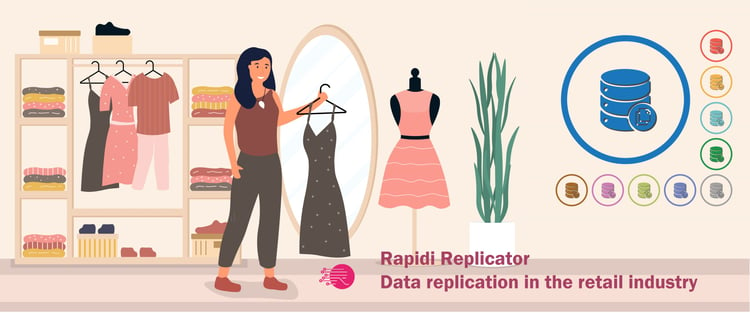 Different types of data replication
There are many different types of data replication: snapshot replication, database replication, transactional replication, full table replication, merge replication, partial replication, etc. It could be done real-time or not.
Data replication can be used as a disaster recovery method, but it is most often used as a way to increase business accuracy and efficiency.
In the past decades, companies have been collecting larger and larger amounts of data. Data management has become a priority of many IT leaders. Securing high quality, consistent data is a must for a sane IT strategy.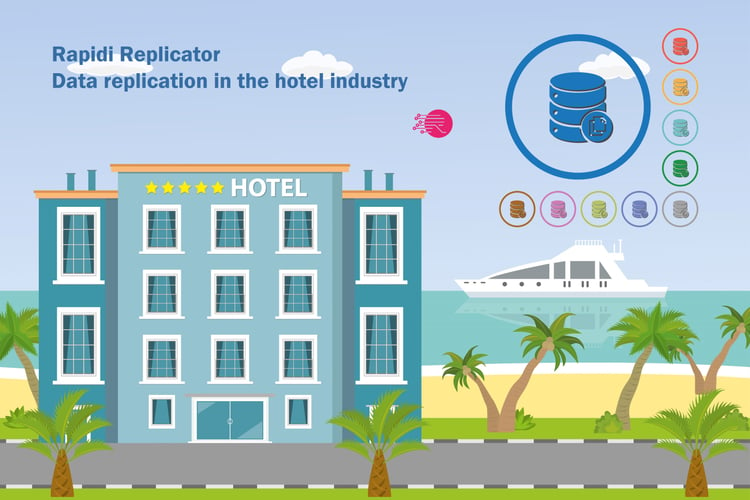 Data replication in the retail industry
This is especially true for companies that evolve in distributed computing environments. A good example for this is the retail industry, for example a company with a headquarters and a series of points of sales in many locations, sometimes in multiple countries.
It could be a hotel chain, with hotels in multiple cities, or a retailer with shops all over the world. It could also be a supermarket chain with shops throughout one or more countries.
Data replication in a distributed Microsoft Dynamics NAV environment
All of these are examples of distributed systems environments. For example, they could be using Microsoft Dynamics NAV locally in their shops or POS or a Microsoft SQL-based POS system. Microsoft Dynamics NAV is known to be a good solution for the retail industry with a wealth of add-on solutions dedicated to the retail industry.
In order to run their business, these companies need to exchange data with a central system (for example Microsoft Dynamics NAV), moving data between their stores and their headquarters.
For these companies, securing up-to-date data, for example products and prices, throughout their stores is vital. This type of information is typically decided and controlled at Headquarter level. It is therefore registered in a central system, but should be available for multiple users in all stores and POS.
In parallel, all data about sales and employees need to be transferred from each single department store or POS to headquarters. In short, it is important to replicate data reliably and seamlessly between the stores and a central server.


CONNECT YOUR CENTRAL MICROSOFT DYNAMICS ERP WITH OTHER SIMILAR MICROSOFT DYNAMICS ERP DATABASES
The Rapidi Replicator for Microsoft Dynamics is the perfect solution for companies with distributed Microsoft Dynamics NAV, AX or 365 installations with local Microsoft Dynamics NAV, AX or 365 databases. These databases could be located at foreign subsidiaries or on laptops.
The Rapidi Replicator can replicate any data across Microsoft Dynamics NAV, AX or 365 databases independent of the product version. It works whether the company uses the c/side (native) database or an MS-SQL database.
The Rapidi Replicator for the retail industry
The Rapidi Replicator is ideal for use as a replication solution in the retail industry and has helped many companies. For example, REMA 1000, a multinational discount supermarket chain, is a user of the Rapidi Replicator.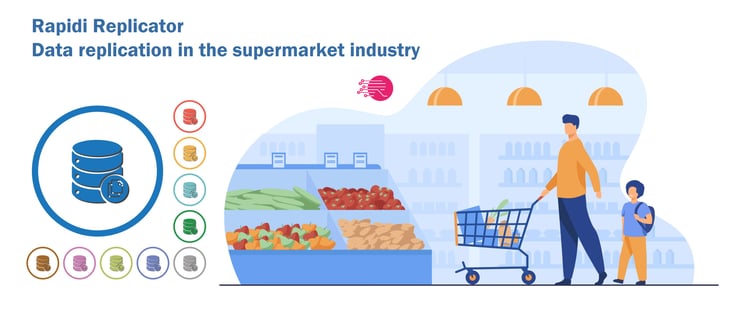 REMA 1000 uses the Replicator for Microsoft Dynamics NAV to move data between over 200 stores and their headquarters. As a result, they are improving business processes and sales routines throughout their discount supermarket chain.
The Rapidi Replicator solution ensures that any relevant information (for example sales data) is automatically exchanged from the stores to the headquarters.
Information about products, prices and purchase orders is replicated from the headquarters into the stores. Employee data is transferred from each single store to the headquarters. The Replicator is part of the IT Group's retail solution based on Microsoft Dynamics NAV.
THE BENEFITS OF DATA REPLICATION in the Supermarket industry
After implementing the Rapidi Replicator, REMA 1000 quickly experienced tangible benefits:
Elimination of double data entries
Always up to date data
Better overview of the complete data
Time and costs saving
Improvement of general work routines
The Rapidi Replicator is a very good match for the retail industry, as well as for hotel chains. In a very similar manner, NGOs or any organization with local sales or service staff travelling in remote areas can benefit greatly from using the Rapidi Replicator.