Many Salesforce integration tools can help you integrate your Salesforce CRM with your ERP. At Rapidi, we have specialized in providing data integration solutions that help you connect Salesforce with your Microsoft Dynamics ERP solution – whether it is AX, GP, NAV or 365. The right data integration solution should remove the pain of lost productivity hours (by connecting your ERP and CRM) without adding the headache of wondering whether the integration does actually work.
When you are looking for a Salesforce-Microsoft Dynamics ERP solution (for example Microsoft Dynamics 365 Business Central), you should find a solution that is simple, fast yet flexible, and robust and secure.

SIMPLE
Our solution, RapidiOnline is an innovative software product that is three-fold in its simplicity; in design, on-boarding and use. It is a cloud integration system that comes out of the box with pre-configured, adaptable business processes and templates allowing you to quickly integrate Salesforce and Microsoft Dynamics 365 Business Central.
A business process can, for example, be the Quote-to-cash process that exists in a number of variations depending on your actual business processes. If a quote is generated in Salesforce, it can automatically be synchronized to a new open sales order for further processing e.g. when the opportunity is won. The Rapidi implementation consultants know both systems and will help you optimize and automate your processes across systems.
You can get access to the Rapidi ERP components for Salesforce. These components enable you to utilize your Microsoft Dynamics 365 Business Central data in Salesforce in the most optimal way. Financial data, sales history, order updates and payment history along with a variety of Salesforce reports empower your Salesforce users to work smarter with customer, product and financial insight.
We've designed our Salesforce-Microsoft Dynamics 365 Business Central integration to specifically enable direct integration, so your data will never get stuck in-between your two systems. As a result, RapidiOnline gives you data you can trust.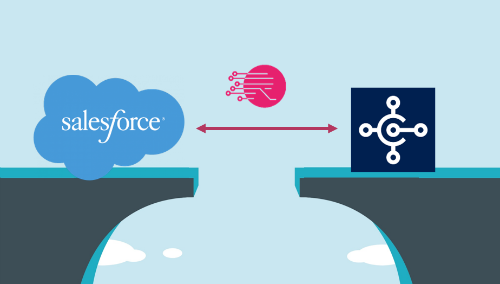 Installation is easy with the programming-free RapidiOnline platform. We have taken care to simplify our integration product – which features our Rapidi LinkStorage so you don't have to create additional reference fields.
No programming is required even if you want to extend your Salesforce or Microsoft Dynamics with add-on solutions or customizations. And, if you need more, the Rapidi consultants are very knowledgeable about both Salesforce and Microsoft Dynamics 365 Business Central.
Once RapidiOnline is on-boarded, the system is robust and simple to use. Our current customers have consistently rated RapidiOnline highly for its simplicity in design and usability on Salesforce AppExchange.

Read more: All you need to know about Salesforce ERP connectors



FAST YET FLEXIBLE
Our technology supports fast implementation as RapidiOnline is a cloud integration system so all configurations happen online. We don't need to apply any additional code or programming to Salesforce or Microsoft Dynamics to perform your integration, even if you want to extend the product's capabilities with customizations and embed these into the integration. The simplicity in maintaining the integration is largely due to the fact that our underlying technologies are the right tool for the job - with specific features to optimize integration with Salesforce and Microsoft Dynamics Business Central. You don't even have to go through an extensive testing process – you just need to verify your data.
We also offer flexibility in setup and configuration. Choose to use a fixed 'out-of-the-box' configuration or tweak it to meet your specific needs. With our built-in scheduler, transfers can be set to run whenever you like either automatically or manually; you choose what suits you best.
RapidiOnline can easily meet different company needs, whether you're a large corporate with complex systems or a small startup with limited customer data consolidation needs.

Read more: Why a Salesforce ERP integration will make running your business easy


ROBUST AND SECURE
When you use RapidiOnline, your systems are never exposed to the outside world so hackers cannot gain access.
If you deploy Microsoft Dynamics 365 Business Central on premise or privately hosted, our service runs via the RapidiConnector, a unique technology that ensures data communication between RapidiOnline and your on-site systems is not compromised. The RapidiConnector resides in your network and automatically compresses and SSL encrypts data before transferring, making it practically impossible to decipher. If you require an extra level of security, we can use your own SSL certificate.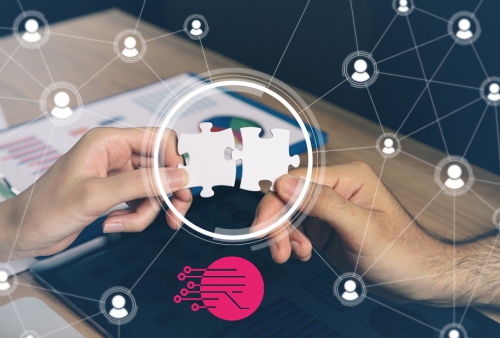 If you deploy Microsoft Dynamics 365 Business Central as the SAAS version, we simply connect directly.
All transmissions via the internet are SSL encrypted (our encryption follows the newest TLS standards, currently TLS 1.1 and TLS 1.2) and all data is processed end-point to end-point in memory directly, with no intermediate storage. No customer data is stored on any Rapidi server. Any sensitive configuration data is stored only an encrypted-basis.
RapidiOnline is designed according to the latest certification standards. We have multiple professional certifications; as an application development partner for Microsoft and as an AppExchange partner for Salesforce. We continually ensure we are updated about Salesforce's new requirements and comply with all new security standards. These updates and upgrades extend to supporting future versions of Salesforce, Salesforce API and Microsoft Dynamics.
As a further backup, we always monitor your system setup and even provide pro-active support if we identify anything that may jeopardize your data and/or transfers. We quickly spot any type of interruption - for example, if your server is not responding, or if you are trying to exchange invalid data – then we log the incident and immediately notify you.

Read more: Salesforce-Dynamics 365 Business Central integration - simple and easy

You can read more about our Salesforce-Microsoft Dynamics 365 Business Central integration here: