I talk a lot with c-level managers about the benefits of integrating CRM and ERP for their businesses. Often, they start thinking about CRM to ERP integration when they are evaluating a new CRM system for their company. In my mind, there is very little doubt about the benefits of the integration, for example it will dramatically increase the ROI of both your systems. (see also blog article about Top 4 reasons for ERP and CRM integration). But when we discuss these advantages, I like to turn the conversation around and ask: what would happen if you did not integrate your ERP and CRM systems? Do you really want to live with the consequences?
Let's say you are a goods manufacturer with both a CRM and an ERP application, though not integrated. Your salespeople work with sales opportunities in your CRM system, but your accounting functions are handled in your ERP. Because of the lack of integration, whenever your salespeople close a deal, the order has to be created manually in your ERP system – as for all manual tasks, this takes time that could be spent elsewhere and it implies a certain level of risk of error.
Consequences of a lack of ERP and CRM integration:
Generally, when ERP and CRM systems are not integrated, they work as silos of information, they are two systems unable to communicate with one another, and you lose the 360 degree view of your customers, which directly slows down your sales processes and as a result your sales performance.

Let us take a couple of concrete examples of the consequences of a lack of data integration:
Lack of Contact & Account Integration. Both CRM and ERP systems contain important contact and account information, with ERP focused on billing and shipping addresses and CRM on prospects and sales/support. Without integration, your salespeople lack for example credit limit information about your customers.


Lack of Product/Item Integration. Without integration, your sales people will not have access to critical product information and might end up selling products that are temporarily out of stock, or that imply delays in delivery, or at a price that is outdated. The CRM application should provide access to the products/items in the ERP system, allowing your sales reps to view, or even order from bills of materials.


Lack of Order and Quote Management integration. Without this integration, your sales people are simply unable to turn opportunities into actual sales orders themselves. They have to manually transfer the information to your accounting that will manually create the orders in the ERP system – a time-consuming and error-prone process.
These simple examples only scratch the surface when it comes to the challenges that your company could be facing without integration. An integration between your ERP and CRM systems would simply allow you to share information and provide visibility into both frontend and backend systems increasing productivity and simplifying business process.

Today, standard integrations are available between all the common platforms and typically takes 5-10 days or less to define, setup, configure and test, which means that it is also affordable for most companies.
About the author
Henning Lund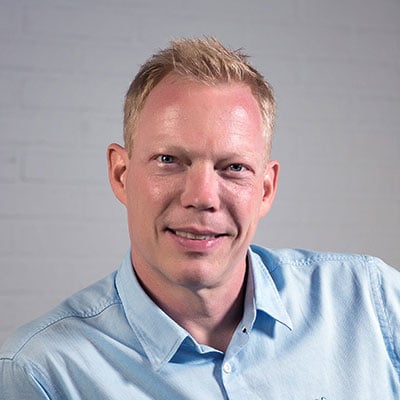 With over 25 years' experience in strategically propelling businesses forward, Henning is considered a business development entrepreneur with a passion for transforming businesses, sales and marketing operations through out-of-the-box thinking, concepts building and process automation to improve overall performance and scalability.