In the past few years, the job of sales and marketing people has been is anything but dull, boring and repetitive. Cloud, social, mobile, big data, Internet of Things are all trends that have modified the way customers purchase, and therefore the way we sell. And as a result, today in a world of real-time data, sales people without a good system and real-time access to business-critical data do not stand a chance to reach out to leads and catch them while they have a window of opportunity. This is where a CRM system can help you adopt the expected customer-centric attitude and approach that your leads, prospects and customers now demand. How? By allowing you to manage customer data and customer interactions, access critical business information, automate lead nurturing and sales, marketing and customer support and also manage employee, vendor and partner relationships.
Benefits of using CRM
A large majority of our customers have chosen Salesforce as their CRM system and Microsoft Dynamics as their ERP system and have benefited in many ways. In my mind, all companies can highly benefit from CRM systems such as Salesforce because it gives sales organizations the power to:
Sell more: More sales-ready leads will inevitably come in to your sales organization with a CRM system that allows you to automate the nurturing of leads until they are more mature. Professional, dedicated automated nurturing is your sales team's favorite ally – and in a solution like Salesforce, workflows are super easy and simple to build thanks to an intuitive drag and drop design. It enables each sales person to handle a larger volume of leads and opportunities more professionally and with higher win-rate.


Sell better: Having a CRM system will allow your sales people to lean on data to sell. When you understand who you are selling to, their job, responsibilities, main pain points, professional ambitions, their timeline, you are simply better equipped to answer their needs at first try and close a sale. Having this type of sales-critical customer information at one place will boost the results of your sales teams. If the CRM system is used as the main sales tool like Saleforce, then less information is lost in the following up process. It gives you bonus points that you can take the dialogue from where you left it last time and that you all in all can have an informed and precise dialogue with the prospect. It builds confidence and the risk of missing out important details is reduced significantly.


Sell faster: I strongly believe that better tools give better results – whether you build a house or you are involved in a complex sales process. Leveraging the right set of tools (in this case CRM system) will drastically increase the effectiveness of your sales people – first as inpiduals but also as a team. One of the big advantages of a CRM system is that you are forced to think of sales as a managed process. Especially if you can prioritize the qualification and nurturing processes and postpone involving your senior sales staff until the case has matured to enter a closing process. Typically starting around the positioning. The idea is not to involve sales unless there is a basis to create a proposal and pursue it for closing.
Inpidually, a good CRM system should allow you to create processes tailored to each inpidual's processes for the best gain in productivity. CRM systems allow you to remove time wasters and make sure your sales people are freed to focus only on the cases they can win.
As a team, a CRM system allows for sharing of customer data, and ultimately for better collaborative selling.


Manage customer loyalty: In order to maintain a high customer loyalty you have to be ahead of your client, or at least alongside during the customer journey. By integrating ERP data into CRM you can give people access to a complete 360 degree view with all relevant customer data. This can be used by anyone in your organization to look up a client and learn fast who they are and how they can be served the best. It also enables better data discovery through enhanced reporting possibilities, and workflows can help taking certain actions in case a certain trend or activity triggers it. For instance if a customer stops buying and workflow can notify the account manager, or it can shoot of a campaign offer to re-activate the client. Or both.


Always measure and improve the way they sell: Here the keywords are TRACK, MEASURE, IMPROVE. You want your sales people to track their leads and activities throughout the sales cycle, so they can measure what works and what does not so that they are ultimately prepared for taking every lead to the best next step. And eventually you want them to use this information to take corrective measures and improve their closing rate. Most CRM systems allow you to create dashboards that will give you and your sales people the metrics they need to know where they efforts are best spent and improve their processes by removing tasks that do not add value.
Since its first appearance as a concept in the early 90's, CRM has without a doubt helped many companies improve customer relationships and ultimately increase sales. Along the years, companies have also taken the benefits of data integration by integrating their CRM system with other value-adding software such as ERP to get the full 360-degree customer view and the full return on their investment.
About the author
Henning Lund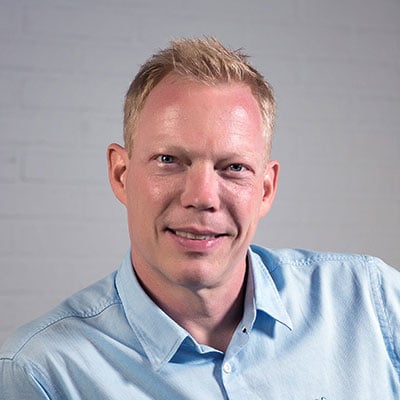 With over 25 years' experience in strategically propelling businesses forward, Henning is considered a business development entrepreneur with a passion for transforming businesses, sales and marketing operations through out-of-the-box thinking, concepts building and process automation to improve overall performance and scalability.