After a few decades of existence, there is no doubt that CRM has been a game-changing tool that has helped companies focus on customers, and thereby grow faster and work smarter. Having a CRM system has become a must-have for companies that wish to grow. Despite this evidence, you may wonder whether you need a CRM system to be customer-centric… I mean, my local baker does not need a sophisticated CRM system to remember which type of bread I like, what my name is – they even remember to subtly point out at the delicious cakes my kids enjoy so much. In quite similar ways, companies have managed to know and understand their customers for centuries without the use of CRM system... but the world has changed; it is bigger, customers are more demanding, more impatient than ever and their needs evolve faster. And competition is tougher. So at what point do you know that have reached the limits of the various spreadsheets, notes or other homemade systems you are using?
Here are 6 signs that show that you need to take the CRM step.
You do not have one single, central source of data
If you store customer information in various spreadsheets, on Post-it notes that get lost, then your team members cannot have visibility into each other's contacts. If you don't store your customer data in one place, you are limiting your view of how your customers are interacting with your company and it is difficult for other people in your organization to get an actual good overview. Capturing data at every stage in your customer life cycle is critical for maximizing sales effectiveness and customer retention. When your sales people track and record customer interactions in different ways, it is literally impossible for them to get a complete 360-degree view your customers. They may even have to go from desk to desk or manually go through emails, spreadsheets, and handwritten notes to collect information about a customer's history. Using a CRM system such as Salesforce, all your customer-facing employees across different departments can store and access information in one place. Reporting is easy and gives you the information you need to run your business and take corrective actions.
You have no idea what your sales teams are doing – nor how well they are performing
If you lack visibility into what your salespeople are doing, then it is difficult for you to set sales goals and keep your salespeople accountable for reaching these goals. Having a CRM system would give you the insight you need into current opportunities and deals a sales team may be working on -- for example, what's the potential value of the deal, and what stage the deal is in. It would also allow you to have a reliable forecast of future sales, which is essential in order to take corrective actions when needed. Having insight into your sales team's activities, you would know how your sales people are spending their time and which activities are more likely to win business. Sales people can use this valuable information to identify promising leads, fine tune their sales process, and increase sales. The planning of follow up activities is not only helping sales management, it also generally gives a tighter customer relationship and therefore more sales and loyal customers.
Cumbersome reporting and analysis
If your sales people are entering data manually into spreadsheets, then making any kind of analysis or reporting is nothing but a time-consuming and painful task – and you are never 100% sure that you can trust the reports you are receiving or if you have the latest version. CRM solutions gather all data in one place, allowing you to easily produce reliable reports of your sales team monthly progress against their quota, or to showcase your top sales performers. In fact, most CRM solutions come out with out-of-the-box reports that can help you keep a finger on the pulse of your business. Even more importantly you can setup workflows that provide you with certain information with a fixed frequency (for example every Monday morning) or as a triggered event. It gives you an opportunity to act instantly instead of waiting for the monthly report.
You have a hard time finding and sharing customer data
Your salespeople are on the internet or out in the field or on the phone, taking with customers and prospects, finding out valuable new information about them – information that would be highly valuable to anyone having interactions with these customers or prospects. If your sales teams do not have a fast and easy way to transfer their notes and important details, they will get lost and they will start from scratch again next time they will talk with this customer or prospect. To sum it up, it is very simple: you're not using CRM software, you're losing data and by that you're losing sales. Multiple people storing data on hard drives, in emails, in miscellaneous documents, and in random folders is no way to keep your data organized and safe and it does not cater for automated workflows that can really ease the planning and execution of the sales process. Papers get misplaced. Hard drives crash. Laptops get stolen. Employees leave. All of these things lead to losing the data you've collected.
A CRM system would help you keep all information about a customers at your salespeople's fingertips, regardless of who has had the contact with the customer, or whether that employee has left the company.
You treat every customer in the same way
When they do not have a 360 degree view of your customers, your salespeople cannot do anything targeted and end up treating all your customers in the same way – whether they are good, long-term customers or difficult cases with credit problems. Maybe your marketing is sending the same types of offers and messages to customers and prospects in very different stages of the buying process, as well as in different industries or geographies. You want your salespeople to maximize the results of their efforts by targeting prospects based on their needs, relevant demographics as well as based on their value to the business. You want to target prospects with tailored messaging to lead them through the qualification funnel. Using a CRM system such as Salesforce, you will be able to identify your customers' most valuable patterns to your business, so that you can start refining and optimizing your efforts.
You are unable to scale
Excel spreadsheet, sticky notes, Post-it notes and the like might work fine when you have a handful of customers. As your business grows, it becomes literally impossible to track every customer interaction in such tools… try and you will find that you spend your entire days manually entering and analyzing data, monitoring activities and trying to forecast – all of it with a high risk of mistake inherent to manual activities. And the problem will only get bigger if your business suddenly grows dramatically. What is the point of fueling a company's growth if your current processes and systems cannot keep up?
Having a CRM system would give you the ability to view your important data at a glance by letting you generate reports without having to cobble information together from multiple silos that don't talk to each other. And a good CRM system such as Salesforce is able to scale with you. As your sales team, customer base, and revenue grows, you can add more users and collect and store more data without stress.
So this is the moment of truth: do you match most of these signs? Then congratulations, you are ready to take your company to a more customer-centric journey. Next step: the selection of the best fitted CRM system for your needs. Last tip from my side: while you are investigating the different CRM solutions in the market, have a thought for integration... There is no doubt that integrating your CRM solution with your ERP solution would help you maximize the ROI in both solutions. So while considering the options, bear in mind that one day, you might want to integrate it with one or more other system and have a look at data integration options.
About the author
Henning Lund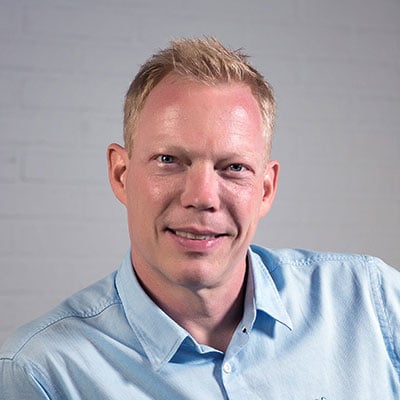 With over 25 years' experience in strategically propelling businesses forward, Henning is considered a business development entrepreneur with a passion for transforming businesses, sales and marketing operations through out-of-the-box thinking, concepts building and process automation to improve overall performance and scalability.