Today, companies use an increasing number of data sources. They must control data quality and have a unified view of their data and a good master data management strategy. In the era of big data, integrating systems is often the right solution to keep data in sync, current and valid.
Successful data integration is not necessarily an easy task. It can be, if you work with the best data integration specialists. Simple as it may sound, choosing the right data integration consultant can be challenging.
Who are today's leading data integration companies? Many consulting companies will claim to be able to integrate your systems. However, one troublesome data integration project does not make them an expert data integration team .
Data integration solutions come in different forms and shapes. Data integration solution providers are often highly knowledgeable about data integration and more particularly their solution.
Which data integration consulting company is the best for your future integration projects ? This article will investigate for you what good data integration consultants are and how to find them.
Why do you need integrated data?
Data is said to be the "oil of the 21st Century". Today, most companies have implemented big data or data warehouses. As a consequence, effective data management has become a top priority of many companies. But what is data management?
In its broad definition, data management refers to the acquisition, the validation, storage and protection of a company's data. It also includes all processes required to make sure that a company's data is accessible and reliable.
In July 2020, the American Productivity & Quality Center (APQC) published an infographic showing that data management has become a major pain point for many companies.
Data management and data integration are connected activities. Data integration indeed combines data from multiple sources to present them in a unified way. Techopedia refers to Data Management and Integration, or DMI, as a discipline of its own.
The importance of enterprise data integration is not surprising. Synchronizing data between systems and cloud applications contributes greatly to achieving top quality data. Creating high functioning data integration is a must - whether is it real time integration or not.
High quality data fuels business intelligence systems and other artificial intelligence applications. It helps companies streamline business processes, make sane and informed decisions and achieve customer satisfaction. There are countless benefits to data integration.
.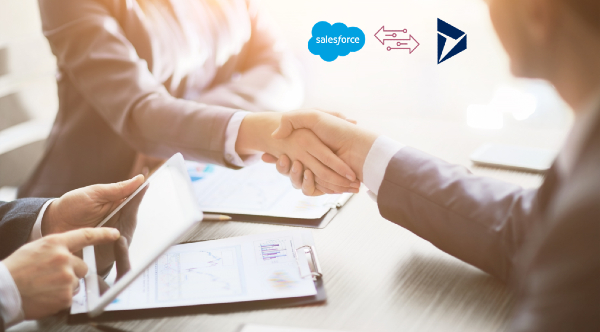 What makes a good data integration consultant?
Performing the integration of your systems yourself can be an overwhelming task. You could be better served reaching out to professional services. There are many providers of cloud data integration and application integration. They will help you disentangle complex business rules and will find the best solution for your business.
Top 6 qualities of a data integration consultant
The qualifications of a good data integration consultant are often the same as for any kind of consultant. In order to add value to your company, a good data integration consultant must (in this order):
Be extremely knowledgeable - not only about the data integration solution, but also about the different systems you want to integrate. This could prove to be a huge challenge.

Prioritize data quality - at any time.

Strive to strengthen your data integration strategy and create a custom integration plan for your company.

Understand your business needs and processes.

Be easy to work with and facilitate your task.

Be experienced enough to lessen the integration efforts and help you facilitate change management.
The best data migrations and integrations specialist salaries might be high. If they can deliver on all 6 of these qualifications, they are probably worth it.
Where to find the best data integration consultants?
However, true data integration specialists can be hard to find. Finding the best system integration solution would be a good starting point. But what is the best data integration product for your company? This can vary according to your needs.
CIO Review online magazine has collected an interesting list of the top data integration companies. The list is fairly exhaustive and includes the most reliable providers. It is a good starting point. To find the best match for your data driven company, check how much experience they have with the systems you want to integrate.
Salesforce Data integration consulting
A few providers offer top Salesforce integration tools. The ideal solution for you is to find those that have a proven track record integrating with your other system(s).

If you wish to integrate your Salesforce CRM solution with another application, you need to find the expert within this integration.
RapidiOnline is a cloud data integration solution that offers simple and robust Salesforce - Microsoft Dynamics ERP integration. RapidiOnline uses pre configured templates to integrate any mix of any versions of Salesforce and Microsoft Dynamics.
RapidiOnline was developed by Rapidi A/S, a provider of cloud data integration services. Rapidi was a pioneer in Salesforce and Microsoft Dynamics integration. They have specialized in integrating these two systems. They have therefore become experts within Salesforce, Microsoft Dynamics and any kind of integration between these two systems.
RapidiOnline can help you integrate Salesforce with Microsoft Dynamics in just a few days, simply and without the headache.
Contact Rapidi for more information about RapidiOnline and get started in a matter of days.