Some data integration projects can be complex and even become a complete mess if not managed properly and efficiently. Often, the success of a data integration project (for example a Salesforce ERP integration) starts with the quality of your data. It is recommended to do a thorough data clean up before getting started. This way, your integration project will not solve your data quality issues, it will only make them more visible.

When data quality is in place, you can easily avoid troubles by following a structured approach. A good way to is start by defining the touch points and data integration routes you want to support.
Salesforce – Microsoft Dynamics integration best practices

Integrating your systems can be a very important step toward transforming your business. It can help streamline your business processes and get rid of manual errors and other inefficiencies. Let's say that you want to integrate Salesforce with one of the Microsoft Dynamics ERP solutions.

Whether it is Microsoft Dynamics 365 (Business Central or Finance & Operations, or even Dynamics CRM), Microsoft Dynamics NAV or AX, you can choose between many data integration solutions. It would also be the same for integration with other Enterprise Resource Planning (ERP) solutions.

Cloud-based solutions such as RapidiOnline provide pre built data integration templates. These help you get started fast and easily if you want to integrate CRM software such as Salesforce and Microsoft Dynamics NAV. The integration works both ways and can be used real time or according to specified triggers.

It is important to understand how to integrate Salesforce with Microsoft Dynamics ERP (any of the Dynamics ERP solutions), it is important to know where to start. Which data will you need to transfer and in which direction? We have gathered 7 of the most common ERP and CRM integration points.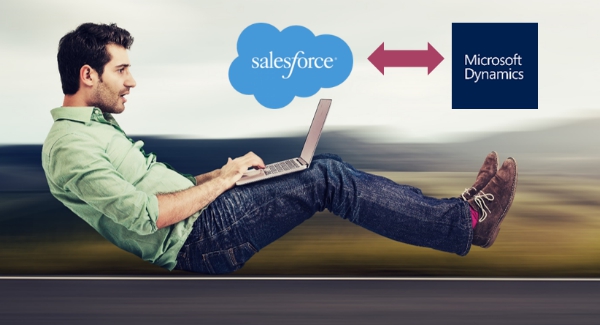 These are the 7 steps that you should use to successfully integrate your Enterprise Resource Planning (ERP) system with your Customer Relationship Management (CRM).


Sync customer/account data: Integrating customer and account information is often the basis of any Salesforce Microsoft Dynamics NAV integration project. In fact it is the starting point of most ERP and CRM integration projects. This is because most data in both ERP and CRM systems is linked to the account or customer information, one way or another. Often, people start pushing customer data from their ERP to their CRM, but it ends up being a two-way integration.


Sync contact data: If you are doing a brand new implementation of Salesforce, you should start by pushing all your contact information from your Dynamics ERP to Salesforce. It can be done as a one-time transfer. Then you can freely create new contacts in Salesforce. If you want all your contact data to be fully correct and updated in both systems at all time, you must have a two-way integration of your contacts.


Sync product & pricing data: Most companies have a wish to transfer all data about their products/items from the Microsoft Dynamics ERP to the Salesforce CRM. And, from there on, they want to keep this information up-to-date in both systems. Remember that you will need detailed pricing in Salesforce if you want to be able to create opportunities with detailed product and price information from Salesforce. Many companies choose to sync pricing information in a second phase.


Sync sales history data: This is the transfer of invoices and invoice lines from Dynamics ERP to Salesforce. This gives great visibility. It also allows them to create better reports. A great side effect is that it contributes to a high Salesforce user adoption.


Sync payment history: All your customer ledger entries can be transferred from Microsoft Dynamics ERP to Salesforce. This information is then displayed as payment history under the customer. This can enable you to create valuable reports around the total sales and payment history.


Sync open sales orders: Having access to all open sales orders inside Salesforce can make a huge difference to your business operations. It is especially true if you experience delay in your delivery process. The sales orders are transferred from the supply chain management part of you Microsoft Dynamics ERP to Salesforce. As a consequence, your sales staff gain better insight and can produce better reports.


Sync opportunities & quotes: If you use product line information to create new opportunities, then you will need to have these lines pushed into your Dynamics ERP system. This will result in the creation of a new sales order. This could result as part of a workflow in Salesforce that is triggered when an opportunity is updated to 'closed won'.
Integrating your CRM and ERP will help you get the full value of the two systems by ensuring higher user adoption. The above 7 steps cover the most common integration scenarios. They will get you off to a good start, whether you implement them all at once or in several waves.

If you want to get started fast and take advantage of pre built transfers, you might be interested in a data integration platform such as RapidiOnline. It was developed to support the above-mentioned 7 steps and can get you started in just a few days - at a very reasonable price.
Learn more about how RapidiOnline easily gets you started with these 7 steps.
About the author
Henning Lund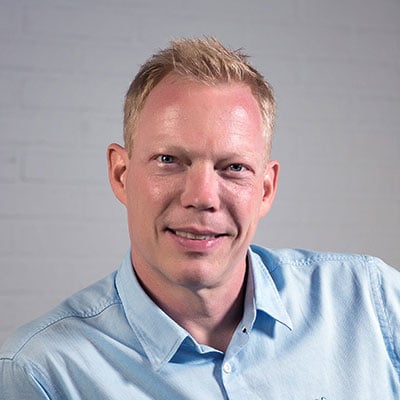 With over 25 years' experience in strategically propelling businesses forward, Henning is considered a business development entrepreneur with a passion for transforming businesses, sales and marketing operations through out-of-the-box thinking, concepts building and process automation to improve overall performance and scalability.