If you're using Salesforce, you'll know what a valuable addition it is to your business. It can help you communicate better with customers, streamline your sales process and grow your business. You're probably also using an ERP (such as Microsoft Dynamics) to help you manage your accounting, inventory and other processes. An ERP can help you keep your data safe, make business forecasts and, like Salesforce, drive growth.

Used together, Salesforce and an ERP can be pretty powerful. But they're even more so if they're integrated. That's where a Salesforce ERP connector comes in.

Salesforce ERP connectors

A Salesforce ERP connector integrates the two systems so that they work together to share data. This means that you can see data collected in one system in the other. Data is always accurate and current.

What does this mean for your business? By having all the data you and your staff need easily accessible in a single system, you can save time and money, and strengthen your foundations for growth.

Using a Salesforce ERP connector means that:
You no longer have to manually copy vital data between systems so that your staff can access what they need. Since manual copying brings with it errors and can't be done in real-time, that's important.
You're able to automate your marketing more easily, spot trends and make forecasts because you have access to reliable, joined-up data.
Teams and individuals work better together, able to understand each other's roles more easily.

Finding the Right Salesforce ERP Connector
You're ready to go ahead and integrate Salesforce with your ERP, so how do you do that? There are lots of businesses offering connectors. Some are out-of-the-box solutions that you can simply buy and use with little help. Others are complex and custom-built. Some are in-between: an out-of-the-box solution with custom additions.

Most SMEs and many larger businesses will have all they need in an out-of-the-box connector. Unless your business is particularly complex, that should be your starting point. Then, get advice from professionals about what would be right for your business and make sure you ask for a demo so you can see exactly how the connector you're interested in works and what it offers.


RapidiOnline
RapidiOnline is our own Salesforce-ERP connector. We've designed it to be simple to use, understand and set up. We can have RapidiOnline up and running in your business in hours - so you can start benefiting from your integration. If you're after a custom solution, we'll only need a few days to get it in place.

Many of the Salesforce ERP integrations that we set up are between Salesforce and Microsoft Dynamics, but RapidiOnline works pretty much every other ERP around, including NetSuite, SAP, Syspro and e-conomic. We're always happy to talk through how our connector will work with your systems.

We've led the way in data integration since the early 1990s. The integrations we create and support now are based on nearly 30 years of research, innovation and development. Get in touch to find out how they can help your business become more effective, productive and successful.
About the author
Henning Lund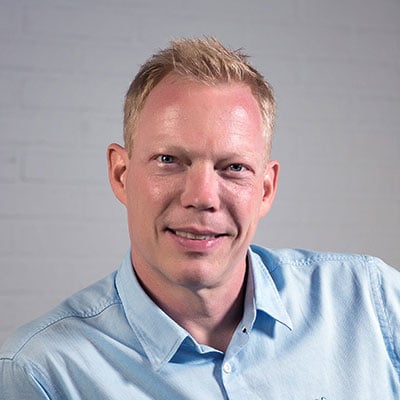 With over 25 years' experience in strategically propelling businesses forward, Henning is considered a business development entrepreneur with a passion for transforming businesses, sales and marketing operations through out-of-the-box thinking, concepts building and process automation to improve overall performance and scalability.