A Customer's Opinion: Detection Technology Oy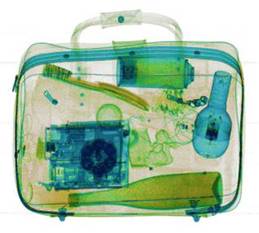 Detection Technology Oy (DT) is a global X-Ray detection and imaging solution provider, which contributes to the improvement of people's health and safety through its products, services and innovations.
They design, manufacture and market silicon based photodiodes and X-Ray detectors for Medical, Security and Industrial imaging. These high performance products are based on DT's proprietary solid-state detector technology. Detection Technology is a supplier to the leading X-Ray equipment manufacturers worldwide.
DT has 200 employees in their offices in Oulu and Espoo, Finland; Beijing, China; Hong Kong; and Boston, USA.
The Solution
They are using the Professional Edition of Salesforce.com
They have MS Dynamics NAV2009
Their offices are based in Finland with two locations, China, USA/Boston, Beijing, Thailand and HongKong. MS Dynamics NAV will run centrally in Finland for all locations - but with different NAV Companies
They are using multicurrency in salesforce.com
They are using RapidiOnline to integrate
Customers in MS Dynamics NAV with Accounts in

salesforce.com

(two-ways).

Items and Pricing (incl. specific pricelists) are coming over from NAV to Salesforce.com.

Changes to Products in SFDC are also updated back into NAV

Sales History (Invoices and Credit Memo's) are transferred from NAV to SFDC (for visibility and reporting)

Payment History is transferred from NAV to SFDC (for visibility and reporting)

Sales Orders tranferred from MS Dynamics NAV to

salesforce.com

.
I can sincerely recommend RapidiOnline for data transfer and sync between Salesforce and NAV. By using this tool our sales people do not have to use the complicated NAV user interface at all, because all the customer, product, orders, invoices and even ledger entries have been brought visible in an easy way to SF by RapidiOnline. We operate an environment currently having two NAV instances running and RapidiOnline even helps us to keep our NAVs synchronized with each other when it comes to the customer and product information.
Kari Hyvärinen,Vice President, Security and Safety Business Unit at Detection Technology Oy
Benefits
Having all their business and financial data available inside Salesforce.com gives them several Benefits:
Detection Technology can now market more effectively to their customers due to having up-to-date data available at their fingertips and an integrated 360° view of the customer
Visibility of the data in salesforce.com
Improved data availability
More efficient business proceses
Scalable & powerful integration solution
What has been a positive surprise and not planned at all is that RapidiOnline's error log has been proven also to be a very powerful tool in pinpointing mistakes the ERP users may accidentally do while inserting or updating data in NAV. This has been proven very valuable and has saved us a lot of time and effort with NAV as well.
The RapidiOnline team has been very professional and helpful in implementing all the hopes and wishes we have had for the data integration. What a great tool this is.
Kari Hyvärinen,Vice President, Security and Safety Business Unit at Detection Technology Oy